THE FIRST ORCHESTRA
WITH INSTRUMENTS FROM ALL OVER THE WORLD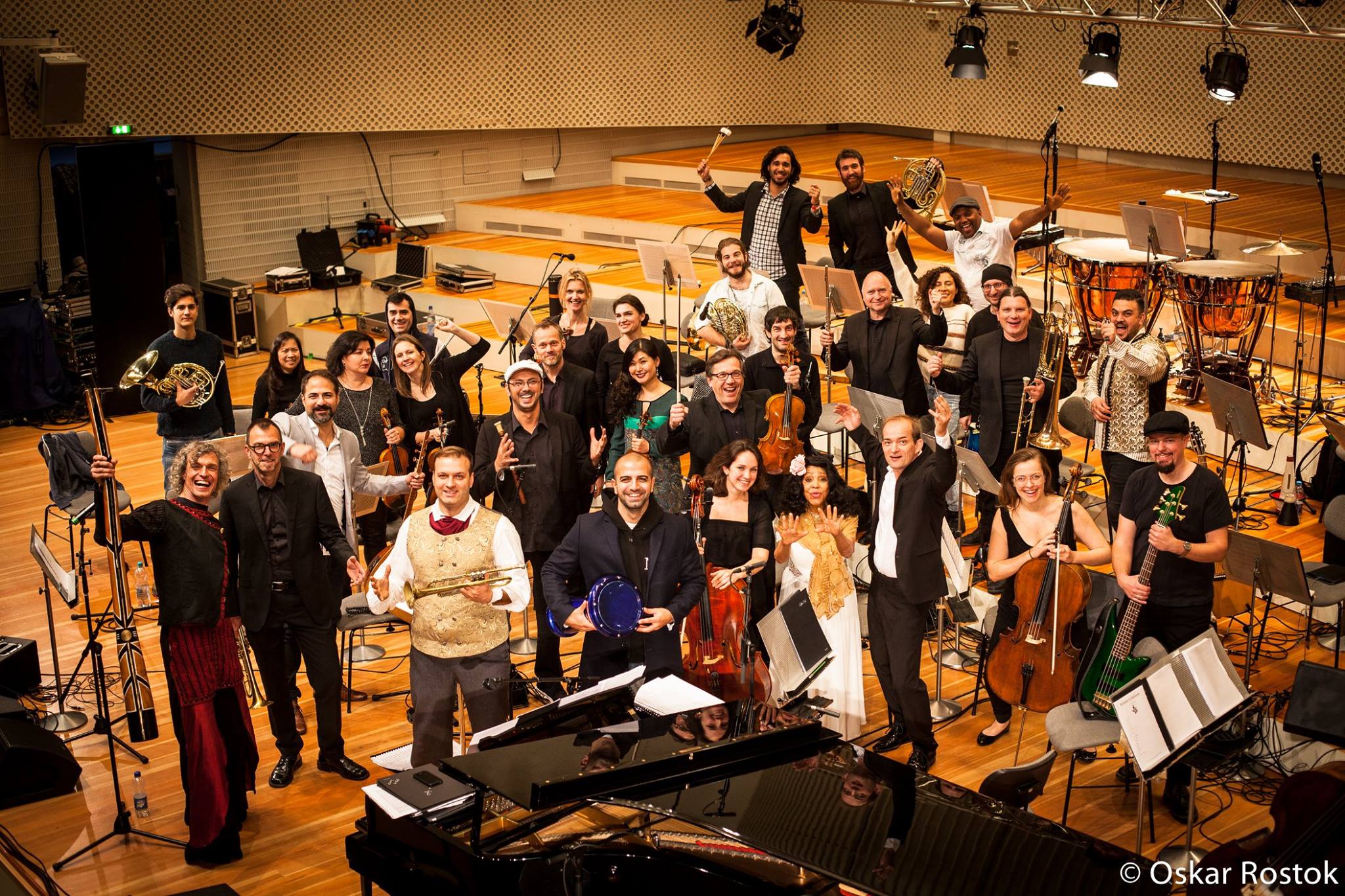 Founded in Stuttgart in 2010, the Orchester der Kulturen holds a unique place globally in that it combines the rousing new rhythms and classical symphonies with ethnic instruments and singers from all over the world.
In doing so it creates a new kind of sound experience.Our leitmotif is musically uniting different cultures, and creating a new and unprecedented listening experience. This juxtaposition of a wide variety of ethnic and regional instruments and timbres has opened to door to our orchestra giving concerts all over Europe.
The blending of musical styles in innovative ways creates something that is modern and at the same time draws on a wealth of tradition. German hymns carry the same weight as African sounds and Latin American rhythms.
The virtuosity of the musicians and the very special sound of the Orchester der Kulturen makes for a unique listening experience, taking the audience on a fascinating journey, illuminating what is possible when cultures meet on an equal footing.
German with English subtitles
The ORCHESTER DER KULTUREN consists of over 40 musicians and singers. Depending on the venue, the orchestra also performs in smaller formations of 5 or more musicians. The musical director Adrian Werum, instruments of the rhythm section and world music instruments are always present.
The orchestra is also available to accompany celebrations and exhibition openings. The orchestra's repertoire is written by Adrian Werum. They are mostly world premieres or adaptations ("recompositions") and new orchestrations of existing works. What all works have in common is the connection between different musical cultures.
Example programs can be found here:
FOUNDED ©2010 in STUTTGART/GERMANY
Worldmusic:
Pipa, kanun, dulcimer, alphorn, erhu, baglama, kora, oud, duduk, ney, didgeridoo, overtone singing, berimbau, bamboo flutes
Rhythm:
Cajon, darabuka, frame drum, bongos, congas, tablas, classical orchestral percussion (timpani, mallets, tubular bells, cymbals, tam-tam, glockenspiel, xylophone, marktree, belltree, tambourine, wind machine, castanets, shaker), electric bass, double bass , electric and acoustic guitars, piano, Fender Rhodes
Classic:
Strings chorally, flutes (large, piccolo, alto flute), oboe & english horn, 3 horns in F, 2 trumpets (in Bb, D, flugelhorn) , bass trombone, optional: harp, clarinets (Bb, A, bass clarinets), bassoon