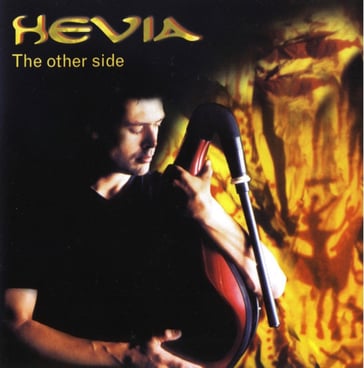 Whygold's Weekend
... under this motto I present you my music tip for the weekend. Maybe one or the other will discover something new. In my opinion, listening to music consciously is as important as reading a good book.
Today: Hevia - The Other Side
https://music.youtube.com/playlist?list=OLAK5uy_kLjRe9av6r2YJKPvMukcR1slkugG9k9NM
José Ángel Hevia Velasco (born October 11, 1967 in Villaviciosa), known as Hevia, is a Spanish bagpiper and flutist from Asturias. Together with computer programmer Alberto Arias and technician Miguel Dopico, he invented the electronic bagpipes and popularized the Celtic musical tradition of his region worldwide. His music is characterized by Celtic and oriental rhythms and African chants. José Ángel Hevia hails from the small coastal region of Asturias on the northern Spanish coast. Already at the age of four he was enthusiastic about the bagpipes and dreamed of playing music himself one day. During his school days and studies, he practiced using this instrument every day and was able to successfully take part in competitions several times. After completing his studies, he set up several bagpipe schools, passed on his knowledge and played in various ensembles. He became internationally known in 1999 with the title Busindre reel, which even made it into the pop charts. Electronic Bagpipe[ Unlike a traditional bagpipe, Hevia does not need to inflate its MIDI bagpipes with air. A connected computer recognizes the different fingerings and reproduces the sounds of a bagpipe. Hevia can also use this instrument to produce sounds from other instruments individually or together, such as a flute, violin or saxophone. (Source: Wikipedia) Who hasn't heard it at some point, "Busindre reel", the most famous piece by Hevia, a beautiful piece, a real classic. I haven't listened to my Hevia CDs for a long time, so today I grabbed the CD shelf again, but consciously chose "The Other Side". That was the follow-up to "Tierra de nadie" from the year 2000. Have fun listening to the music!
Your Chris Weigold
P.S.: Maybe you can enjoy the listening pleasure together with a glass of wine from our "World Symphony Edition".