Faith is like the silence that brings lovers together, like a gentle breeze united in the wind.
Abraham Joshua Heschel
All people carry the same spiritual treasure within themselves:
We offer a place for people with and without personal faith. We are here to inspire with words and music. You will find a place of welcome, support and friendship with like-minded people. Share your vision and your ideas with us and get involved. We are open to people of all cultures and faiths.
"Go all the way!"
If you want to try, go all the way! Otherwise don't even start!
This can mean the loss of girlfriends, wives, relatives, and even your own sanity. It can mean that you won't eat for three or four days. It can mean freezing on a park bench. It can mean prison. It can mean mockery and scorn. It can mean loneliness, but loneliness is the gift. Everything else is just a test of your perseverance to see how badly you really want it all. But you will do it, despite all rejection and difficulties. And it will be better than anything you ever imagined. If you want to try, go all the way! There's no better feeling than that. You will be alone with the gods and the nights will be filled with flames. You'll live life up to roaring laughter. That's the only fight worth living.
Charles Bukowski
It all started with our orchestra, an exciting mix of symphonic and ethnic instruments from around the world. Discover our library of sheet music for different instrumentations to use in your own "Spirit of One" project.
New times call for new ideas. It is palpable all over the world: many people are afraid of change and seek refuge in the thoughts and traditions of the past. However, looking back into the past often leads to closing oneself off from the possibilities of the present....
We are in the process of building a new form of spirituality that is not tied to established religions. For us, no religion or tradition is superior to another. With "Spirit of one" we want to create a place where people of all cultures and religions feel at home. We use the spiritual traditions as inspiration and encouragement. We accept everyone as they are and help each other.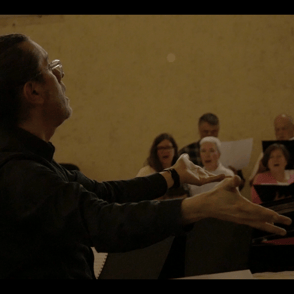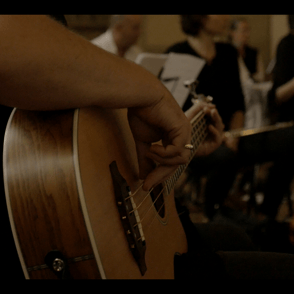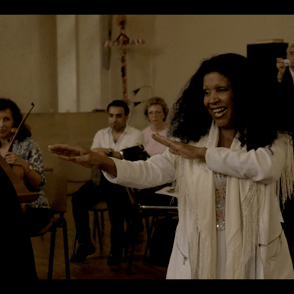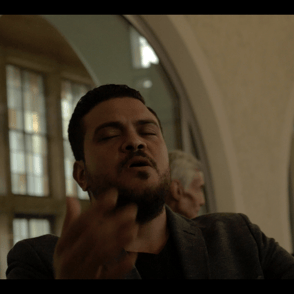 1 "Spirit of One" puts the human being as an individual first - not as a member of a race, religion, state or gender.
2 Every human being is far too complex and special to be reduced to just one aspect of their existence.
3 Even human sexuality is too diverse to be reduced to two genders.
4 All our thoughts and actions are important for our life and shape the further course of his life. So the small is decisive for the big.
5 Supporting every single person individually on their way is therefore also the noble task of "Spirit of One", whereby giving and taking is not determined by hierarchies.
6 "Spirit of One" is based on and refers to a description given by Paul in his letter to the Corinthians. We apply this statement "We are of one spirit" to all people.
7 We do not set new bids or terms. Everyone is welcome, with all their cultural and religious backgrounds and beliefs.
8 Let our aim be to make them flourish, not to prune or condemn them in any way.
9 Everyone wants and deserves to be accepted in love.
10 When love is too great to speak, the music begins that takes us straight to God.
What is new for us: we experience a new form of humanity through a new form of spirituality. We let ourselves be inspired by the great intellectual and spiritual traditions of mankind: in the German idealism of Friedrich Schiller and Ludwig van Beethoven, as can be heard so uniquely in the "Ode to Joy".
In the poetry of Rumi, Yunus Emres, Goethe, Novalis, Hermann Hesse and Charles Bukowski.
The writings and conversations of great mystics like Meister Eckhart, Abraham Joshua Heschel, and C.G. Jung enrich and question our lives.
About the song "Spirit of One" on the new CD "A World Symphony"