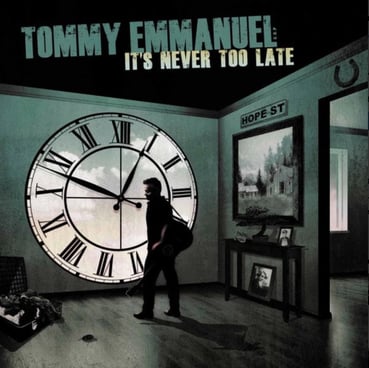 Whygold's Weekend
... under this motto I present you my music tip for the weekend. Maybe one or the other will discover something new. In my opinion, listening to music consciously is as important as reading a good book.
Today: Tommy Emmanuel - It's Never Too Late
https://music.youtube.com/playlist?list=OLAK5uy_n0d39bNA74cw8l4wi4mSI51WWKTHOg8ow
William Thomas "Tommy" Emmanuel, AM, CGP (born May 31, 1955 in Muswellbrook, New South Wales) is an Australian guitarist, drummer, bassist and songwriter. He has been nominated twice for the Grammy and is considered one of the world's best representatives of the so-called fingerstyle, a special playing technique especially for acoustic guitar. His diverse repertoire lives from very different musical influences, ranging from American country, folk and blues music to jazz, African and Latin American styles, as well as Spanish and classical elements.
(Source: Wikipedia)
With Tommy Emmanuel I am impressed by the technically rhythmic play. A one man band.
Have fun listening to the music!
Your Chris Weigold
P.S.: Maybe you can enjoy the listening pleasure together with a glass of wine from our "World Symphony Edition".