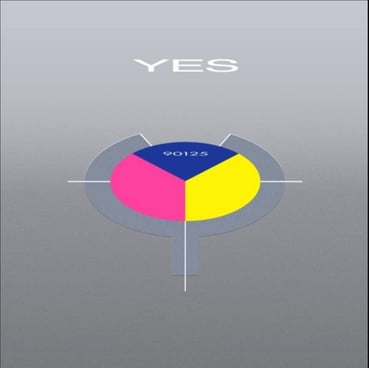 Whygold's Weekend...
under this motto I present you my music tip for the weekend. Maybe one or the other will discover something new. In my opinion, listening to music consciously is as important as reading a good book.
Today: Yes - 90125
https://music.youtube.com/playlist?list=OLAK5uy_m8jEhO0iCIg_djLNx4gUqk5uM78mjhMyI
Yes is a British progressive/art rock band. The group was mainly style-defining for the genre in the 1970s and still exerts great influence on the style of progressive rock. The classic rock group Yes was formed in 1968 by Jon Anderson and Chris Squire with backing musicians Peter Banks, Tony Kaye and Bill Bruford.
There were two different formations under the Yes name from 2017 through early 2020: one with members Steve Howe, Alan White, Geoff Downes, Billy Sherwood, Jon Davison, and a formation with former members Jon Anderson, Trevor Rabin, and Rick Wakeman under the Names Yes featuring Jon Anderson, Trevor Rabin, Rick Wakeman.[2] However, according to Rabin, the latter was dissolved in early 2020.
The history of Yes is characterized by repeated line-up changes and sometimes significant changes in style. The band's creative and artistic peak was in the 1970s, when they recorded some of progressive rock's outstanding albums, while 1983 saw their greatest commercial success.
90125 is a 1983 music album by British progressive rock band Yes. The title 90125 (like the 1982 Spliff album 85555) derives from the album's number in ATCO's catalogue.
With their fifteenth album, Yes released their eleventh and most successful studio work to date. (Source: Wikipedia) Due to current events, I have decided to recommend my favorite Yes album to you this weekend.
Unfortunately, Alan White, the longtime drummer of Yes, passed away the day before yesterday. He was an important drummer and well respected in the music scene. By the way, Alan also played on John Lennon's album "Imagine".
Your Chris Weigold
P.S.: Maybe you can enjoy the listening pleasure together with a glass of wine from our "World Symphony Edition".